Between fascination and adventure
You won't want to leave once the unspoilt nature of our valley has captivated you and your children. Family holidays at Wanderniki are made up of action and adventure as well as moments full of fascination and amazement. In a nutshell: pure variety!
On the 25 themed trails and hikes, there is no shortage of things to discover. And for when you want to take it a little easier, you can conveniently hop on one of the cable cars and soar up the mountain.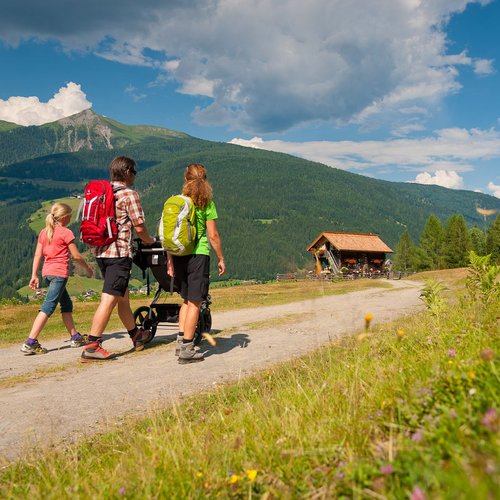 You will be amazed at how many paths and trails are accessible with a pram: via marked forest paths to the mountain pasture, along themed paths, to the Adventure World, or high up with the mountain cable car. We would be happy to provide you with more information. Just ask us!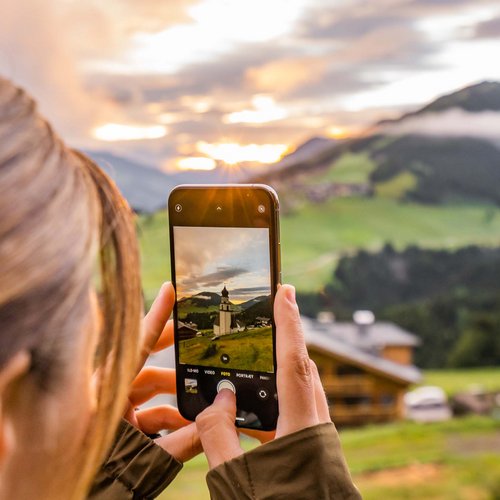 Climbing mountains is child's play – at least here in Lesachtal! That's because many peaks are also doable for kids, including Golzentipp, Gamskofel, Lumkofel, Samalm, Oberrasteralm, Kircheralm, and Mittagskofel.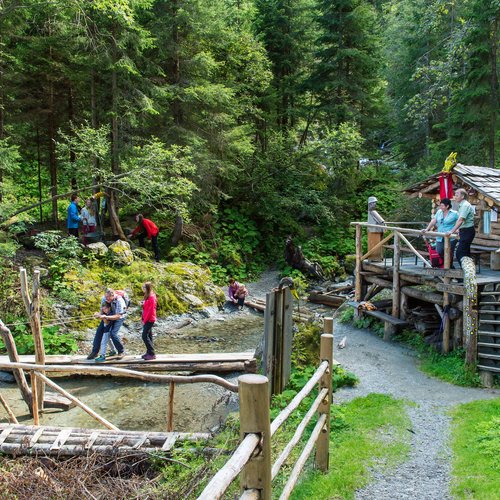 At the Fairy Tale Camp in Obergail, young and old follow in their heroes' footsteps and can immerse themselves in a new world surrounded by untouched nature.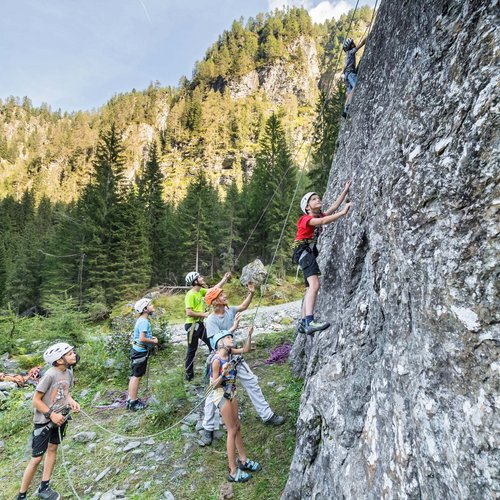 From your first time climbing to real via ferrata tours: In our weekly programme, safety, proper self-awareness, and risk management are top priorities.